60,000+
HUMANS SUPPORTED BY WELLSET
1,000+
VETTED EXPERTS IN OUR MARKETPLACE
700+
FREE COMMUNITY EVENTS PROVIDED
GET READY FOR WELLSET 2.0!
We're working with the insurance industry to increase access to holistic care
Everyone needs holistic care that goes beyond the doctors office, but not everyone can afford it with the current system. We are changing that with some incredible healthcare and insurance partners and a new product launching fall 2021 that can serve millions at a lower price point.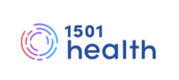 LET'S STAY IN TOUCH
Get a weekly dose of wellness finds and healing vibes in your inbox






Your wellness journey starts here:
Discover Group Classes
Drop in to work with an expert
Our network of world-class practitioners offer an extensive range of virtual wellness classes to empower you, including movement, functional nutrition, mindfulness, holistic therapy and more.
Book Individual Sessions
Get personalized care with 1:1 sessions
Many of our practitioners work one-on-one with clients to provide customized care. Explore our marketplace to connect with an expert best suited to your wellness path.
Real Healing Stories
Absolute best acupuncturist

"I'm so grateful for WellSet and finding Daphne. She has been instrumental in helping me work through my stress and anxiety. She also goes well beyond being an Acupuncturist: I am obsessed with cupping for my back pain and have seen a massive shift in clearer skin and mood-balancing via tailored herbal supplements."
She helped me live a more fulfilling life

"Kristen is an amazing healer, intuitive and life coach. She has supported me through some really difficult life changes and I am beyond grateful for her coaching, guidance and ability to hold space and support. She's given me practical exercises and tools to help me live a more fulfilling life, and she cares about all her clients immensely."
I loved trying something new

"I didn't know what to expect because I had never tried breathwork, but my practitioner from WellSet was so supportive and kind and helped me feel comfortable every step of the way. I had a really transformative session and can't wait to try more new modalities that I have never tried before!"
Ready to start your path to wellness?