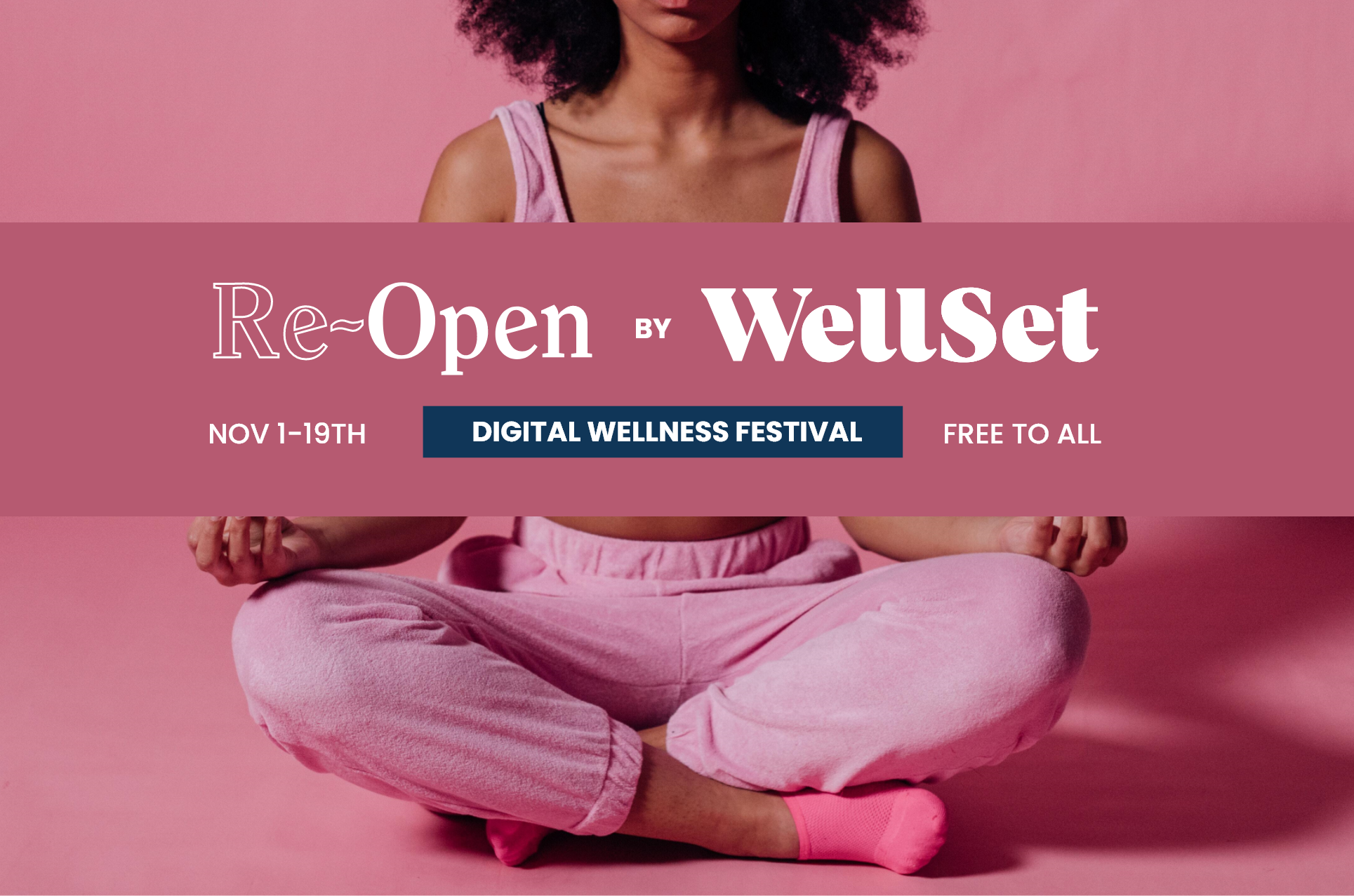 Join us at Re-Open, A Digital Wellness Festival by WellSet. We're serving up three weeks of FREE virtual classes and workshops led by world-class wellness experts in a range of healing modalities.
Let's re-ground, re-balance, and re-open, together.
Learn from thought leaders and experts in Ayurveda, Nutrition, Energy Healing, Meditation, Breathwork, Sound Healing, Somatic Movement, Yoga, Tapping, Hypnotherapy, Functional Medicine and more.