'Boundaries' might feel like just another buzzword, but a lack of them can be detrimental to relationships, team culture, job satisfaction, and even performance. Boundaries allow us to identify reasonable, safe and permissible ways for others to relate and respond with us, and are critical in navigating professional relationships in the workplace.

As offices navigate between WFH and return to office, the topic of boundaries has proliferated into our workplaces. And at WellSet—as a digital holistic health studio—we think and talk about boundaries in the workplace everyday. We collaborated with WellSet Instructor and self-love coach Aubree Henderson to explore how we can set protective boundaries at work in order to maintain a healthy, safe and productive environment.


How do we define boundaries?

Boundaries support emotional and mental energy, allowing each person to do their best work. When employees uphold their boundaries it creates an opportunity to confidently ask for what they need, which makes people feel respected and appreciated, essential ingredients to a positive experience in a professional setting. Boundaries also allow people to conserve their energy and ultimately allocate it towards completing their most meaningful work, maintaining fruitful lives outside the workplace, and to focus on things that bring joy and nourishment.

Setting boundaries at work

Setting boundaries at work can be challenging in particular because work is attached to livelihoods. For many working professionals, it can feel impossible to say no or set limits when an income is needed to survive. Much of employees' experience and responsibilities at work lie outside of their locus of control—including their manager, working hours, assigned projects, and deadlines. When employees feel a lack of control in their working environment, it makes it even more difficult to set boundaries.

We are naturally conditioned to seek approval from others, especially in a professional setting. With that desire for external validation, the idea of saying no or setting a boundary can feel terrifying. This is compounded for those seeking professional growth opportunities, as taking on more work and responsibility are often precursors to growth.

Employees who are experiencing poor workplace boundaries may identify a few common signs:
Feeling like every email or request is an emergency that must be responded to immediately
Feeling the need to be available at all hours of the day, including times outside of scheduled working hours
A sense of responsibility for everyone else's success or failure, whether or not they are actually accountable for them or their goals
Fear of saying no or setting a limit with others because of concern about retaliation or other negative repercussions
Significant guilt for taking time off, whether it's sick time or much-needed vacation time
It's worth noting that boundaries in the workplace can be situational and may vary for a given employee depending on their circumstances or role.


Strategies for managing boundaries at work

It's entirely possible to create a workplace where employees can set boundaries at work, while still thriving in their roles and contributing to the success of the organization. In fact, most workplaces that encourage healthy boundaries provide an opportunity for employees to improve their overall health and well-being, which has an exponential impact on organization success.

To caveat, depending on the workplace and circumstances of the employees, boundary-setting may not be a priority for some, as ensuring their basic needs are met is their top priority. This can be contingent on the reality and demands of a job and the need to maintain the security of employment and income. For the purpose of this guide, we assume that employees' basic needs are being met and the workplace is intent on building a culture and environment for employees to flourish.

Boundary-setting should come from a place of kindness and assertiveness while also acknowledging the humanity of those around us. An affirmation can help employees associate with boundary-setting and ground them in the ultimate goal of the process. One affirmation Aubree suggests is: "It is possible for me to be kind and collaborative and to set boundaries firmly."
It is possible for me to be kind and collaborative and to set boundaries firmly.
Here are some guidelines that can encourage healthy boundary setting among employees:
Communication
Encourage employees to communicate their boundaries directly, honestly and collaboratively. They can start by practicing saying no in small, attainable ways, and should be encouraged to also offer a solution to maintain working relationships and a collaborative spirit.


Honor time off
Employers should encourage their employees to use their paid time off and limit work to designated working hours whenever possible. Clarifying expectations can reduce uncertainty for employees and provides the pertinent information for them to set appropriate boundaries. Getting clear about this upfront will allow employees to assess the situation clearly and be prepared for the demands of your specific workplace.


Manage workloads
Either through a culture of sharing or specific mechanisms in place, employees should keep their supervisor up to date on workload and priorities frequently so that both are aware of what's on their plate and how they're spending their time. That way, when a new project or ask comes up, priorities can be shifted if required. Transparency and concreteness are essential. Managers may encourage their employees to respectfully decline tasks or deliverables that are not feasible within working hours. They can also model this behavior to their own supervisors to set an example. This creates a precedent for work-life balance and ensures that the most important work gets accomplished.


Be mindful of work relationships
Workplaces will inevitably have some tensions—some individuals may test each others' patience and energy. By empowering employees to limit time spent with those that they are not aligned with, they can protect their energy while still contributing to a positive workplace for all. It can be helpful to remind employees that their relationships with their colleagues and supervisors are professional in nature, as opposed to personal relationships with family or friends. Maintaining healthy relationship boundaries at work allows them to conduct themselves professionally at work, while also reserving emotional and mental bandwidth for their loved ones outside of work.
Boundary setting is just one tool available to boost employee well-being in the workplace. At WellSet, we understand creating a positive workplace environment is multifaceted and dynamic. Our accessible, inclusive digital holistic classes taught by expert instructors address anxiety, burnout, stress, fatigue, chronic pain and more, creating new habits and pathways to greater health and productivity for your team. Bring WellSet to your workplace and decrease employee burnout with the first digital holistic solution backed by insurers.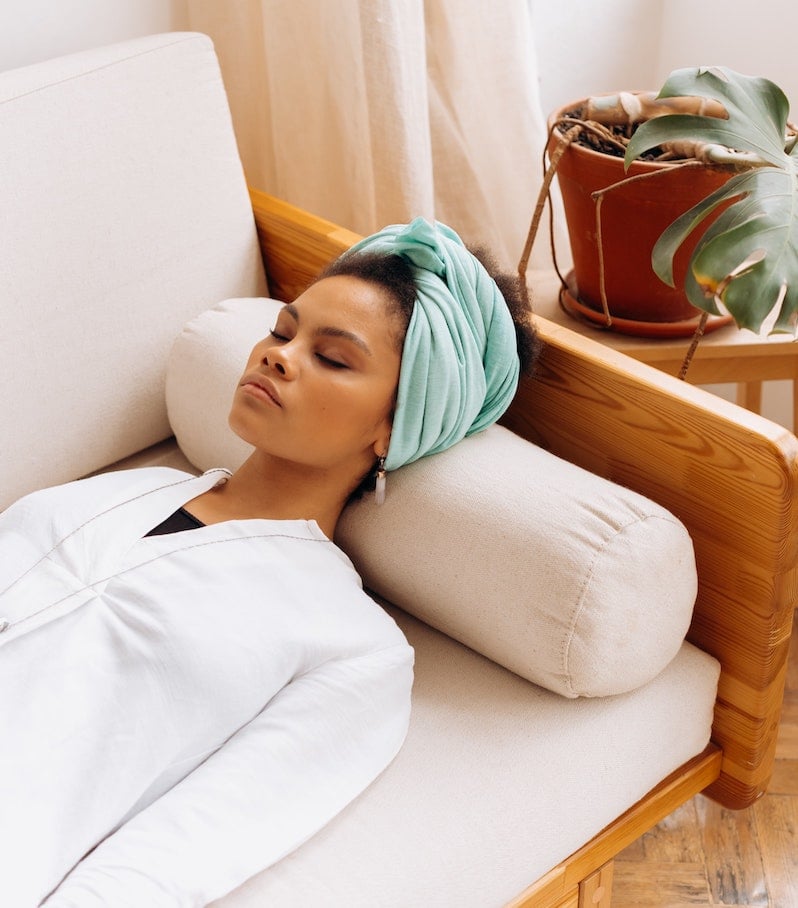 Meet the first digital holistic health studio
Access thousands of live and on-demand classes for mind, body, and emotional wellbeing with a WellSet membership.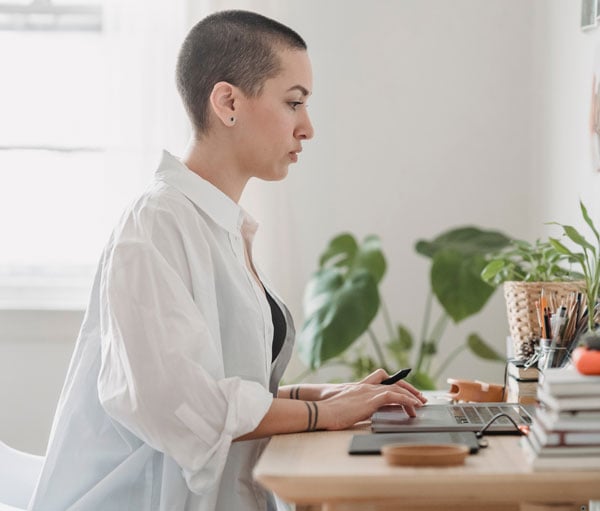 Support your team's wellbeing with WellSet
Bring WellSet to your workplace and decrease employee burnout with the first digital holistic solution backed by insurers.