Having spent most of my adult life in France, I became familiar with practices like lymphatic drainage and self-massage relatively early on, as they were commonly available, recommended by both medical doctors and health practitioners to help improve a variety of moderate to severe conditions and promote overall well being. However, back in the United States, I was surprised to learn that these modalities were less customary, and usually offered at premium price points or accompanied by fancy tools when they were available.

Enter Lisa Gainsley, a Lymphatic Drainage Practitioner, educator, and author and one of the leading lymphatic experts in the United States. Lisa began practicing lymphatic therapies in the 90's and has helped thousands of people cultivate bodies free of pain and discomfort—all through techniques that are gentle, simple and accessible. I love to refer to her as the "lymphomaniac" due to her deep knowledge of this network of tissues, vessels and organs, and an infectious dedication to spreading her message. She does this not only through her private practice—Freida Pinto, Larry David and Selma Blair all sing her praises—but also through The Lymphatic MasterClass, a digital course to create the healthy life you deserve; her book The Book of Lymph: Self-Care Practices to Enhance Immunity, Health, and Beauty; and an enticing Instagram feed with uplifting messaging from Lisa ranging from sensual tutorials to actionable tips and fun product picks.

Lisa's mission? To get people to fall in love with their lymph, by understanding how it can help aid detoxification, strengthen the immune system, reduce inflammation and increase vitality. (And yes, encourage glowing skin and a slimmer waistline, too!)

What personal journey or experience brought you to focus on lymphatic health?
When I was 11 years old, my mother was diagnosed with lung cancer, then brain cancer. To offset the Western treatments like chemo, radiation and surgeries, my mom started to incorporate holistic modalities like macrobiotic cooking, meditation and visualization. Our entire family adopted these practices to help support her through her illness.

I was only 13 when she died. Obviously, those years had such a deep impact on the trajectory of my life. I saw how those treatments took a toll on my mother's body. Her loss really rocked me to my core, but also fueled me to seek out ways to stay healthy, enjoy life and pursue meaningful work.

After college, I attended massage school where I fell in love with lymphatic massage. It helped improve my acne and digestion, and the treatments transported me to a feeling of lightness and ease. Once I learned that lymphatic massage can be helpful for people who've gone through cancer treatment, I knew I had found my life's calling.
"I've worked with people who suffer from ailments ranging from chronic headaches to cancer. . . Whatever the case, once they start lymphatic massage they wonder why no one told them about it sooner." –Lisa Gainsley
What exactly is the lymphatic system and why is it so important?
The lymphatic system is often referred to as the secondary circulatory system and plays an essential role in immunity. I often refer to it as the great recycling system because it cleans out the body's excess waste in the connective tissue that's too big for the blood vessels to absorb. The lymphatic system runs like rivers throughout your body similar to your bloodstream. However, it doesn't have a central pump, like the heart, to move the fluid. It depends on skeletal movement, diaphragmatic breathing, exercise and lymphatic massage to function. Lymphatic drainage increases the intrinsic contractions necessary to maximize micro-circulation of fluid into lymph nodes where an immune response gets activated. Lymph nodes are the hub where bacteria, viruses and pathogens are filtered out so that lymphatic fluid can return to the bloodstream toxin-free. You have hundreds of lymph nodes, a majority of which are clustered in the head, neck, armpits, spleen, abdomen, top of the thigh, and behind the knees and elbows that contain disease fighting white blood cells, macrophages and lymphocytes that act as detectors signaling your immune system to destroy unwanted invaders.

When the lymph system becomes overwhelmed it can't function optimally and may impede other bodily systems like your digestion, respiratory system, neurological system and more. Because of its connection to every other bodily system, when you improve the function of the lymph system, you optimize the rest of your bodily functions as well. It can also benefit your emotional well-being.

In short, maintaining a healthy immune system starts with proper lymph flow, and lymphatic drainage is a means of truly cleansing and nourishing your body from the inside out.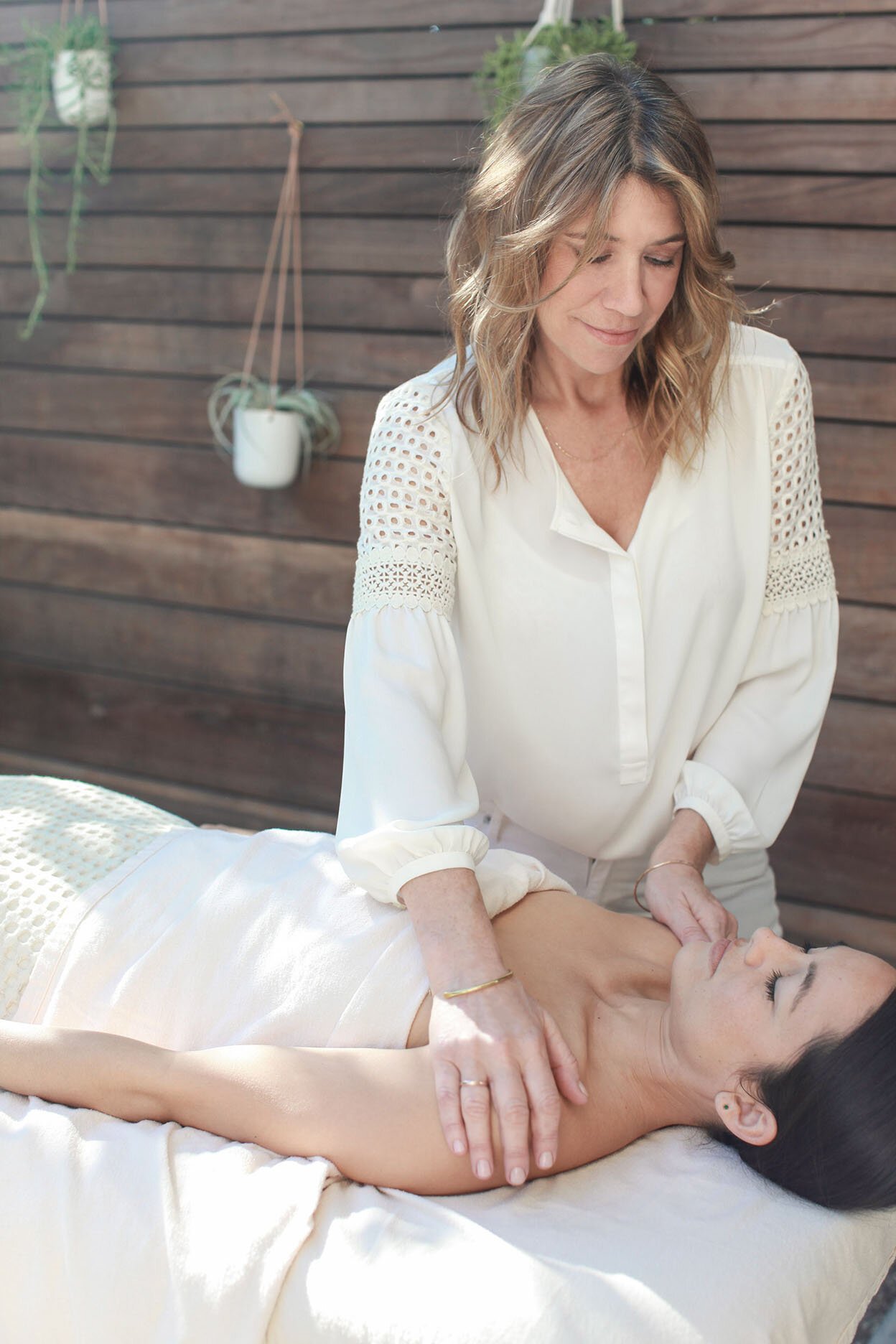 What are the most surprising benefits of this modality? How have you seen it help or heal people?
Whether I work on someone, teach a class or an individual how to do lymphatic self-massage they see the benefits right away and lasting results, too. Over the past two and a half decades I've worked with people who suffer from ailments ranging from chronic headaches to cancer, lupus, Lyme, IBS, Crohn's, auto-immune disorders, eczema, lymphedema, digestive problems, menstrual issues, and those who feel sluggish, lethargic and can't quite pinpoint why they don't feel great. Whatever the case, once they start lymphatic massage they wonder why no one told them about it sooner. Some benefits I've seen include glowing skin, less bloating, thinner thighs, and less cellulite. I've seen an improvement in digestion, menstrual cramps, breast pain, anxiety, and pain management. The medical establishment has been recommending lymphatic drainage for decades, including pre & post-operatively, dental surgery, facelifts, athletic injuries, and to help alleviate the side effects of cancer treatment and lymphedema management.

One of the things I love about lymph drainage and lymphatic self-massage is that it's gentleness requires you to slow down; you drop into the parasympathetic, rest and digest nervous system state which can reduce stress and anxiety and accelerate healing.
How long does it take for people to feel an effect?
Most people can feel the effect immediately. Their faces look more relaxed, with less fine lines. Most of my clients say their pants fit looser right after treatment! Even when I'm working virtually with people, they will say they feel less congested, can breathe better, their sinuses clear, and they feel less tension in their bodies. It still amazes me after 25 years of working in this field, I hear from people daily that they sleep better, poop better and have less cramps and pain - it's so rewarding! It is possible to feel a little uncomfortable at first, like you're on day 3 of a cleanse because when you increase lymph circulation, you're helping rid your body of toxins which isn't always pleasant. That's why it's important to drink plenty of water to help the body flush it out faster.
"It still amazes me after 25 years of working in this field, I hear from people daily that they sleep better, poop better and have less cramps and pain." –Lisa Gainsley
How difficult is it to learn this?
I think it's easy! I've developed a method to help people learn the cadence, rhythm and technique of lymphatic self-massage to reap the benefits in less than an hour.

What does a regular at-home practice look like?
I recommend working on yourself for about 5-10 minutes a day, 3-4 times a week. I want you to fall in love with massaging yourself. It's an act of self-love and self-nurturing. I don't want it to feel like a chore. Start off slow. Massage yourself when you're applying your face oil in the morning, when you're watching TV, or at the beginning or end of your meditation. I often massage myself right before I go to sleep. Do it when it feels good - then you might find you massage yourself for longer periods of time. I recommend massaging one body part at a time. I often massage my face in the morning. It helps me feel alert and clears the puffiness from my face. I massage my armpits and breasts when I'm watching TV and I'm relaxed. I massage my tummy at night in bed which helps set my digestion up perfectly the next morning. But I have clients who tell me they do their self-massage when they dry-brush, after they exercise, and a few days before their menstrual cramps which has been really beneficial for them. I hear from people that their regular practice has helped reduce anxiety and works well for sinus headaches.

What's one thing anyone could do today if they are struggling with fatigue and want to feel more energetic?
My "Energy and Mental Clarity" self-massage sequence from The Book of Lymph (page 157) which is a combo of simple Qi Gong movements and lymphatic self-massage.

And what about bloat or sluggish digestion?
My Abdominal Massage sequence works wonders.

What about when you're sick? Is it OK to practice lymphatic massage when you have COVID?
We don't recommend practicing lymphatic massage when you have an acute infection or illness. Wait until the acute phase of the infection is over and you have clearance from your doctor to get a massage. Lymphatic self-massage can be a wonderful way to reduce the congestion, inflammation and lingering symptoms from COVID (once you have recovered) and even side effects from the vaccine, such as swollen lymph nodes in the neck and under the armpits.

Health and wellness non-negotiables in your life?
Clean water, nature, organic, healthy food, exercise, non-obligatory free time, family, friends, joyful outings, travel, books, rest, lymphatic self-massage.
What do you wish had known before you started your healing journey?
That you really can start at any time, at any age. That you can take your healing into your own hands. Preventative health isn't only for rich people. There are many affordable and free services to help you on your journey to well-being.

Anything you'd like to see change in the wellness industry?
I want more doctors to talk about the lymphatic system when they speak about the immune system, and provide patients with information on how to seek a qualified lymphatic practitioner.

What healing do you still have to do? And how do/will you approach that?
Oh, I love this question. The healing I still need to do changes year to year. Month to month sometimes. So I try to listen. I give myself space and try to be non-judgmental. I'm constantly balancing taking care of myself and my energy while helping others. I'm currently working on the structural maintenance of my body. Keeping it strong with exercise, yet supple and soft by supplementing my practice of lymphatic self-care with bodywork to soften the musculature and emotions that are hidden deep at the cellular level. I'm also looking at the emotional carriage of being a mother, as my children are growing into teenagers and our dynamic is growing.

Lisa Gainsley's Favorite Lymphatic Resources & Products

The Lymphatic Education & Research Network

Richway Infrared Biomat

Infrared Sunlighten Sauna

Elastique Athletic Lymph Circulating Leggings & Sports Bra

Earthtonics Healthy Breast Tonic

Osea Undaria Algea Body Oil to help firm skin and reduce the appearance of stretch marks and sagging skin

Ziip Microcurrent facial device to drain, lift & tone the skin for glowing results & circulation

Body brushes from Essential Living and Stass & Co

Facial dry brushes

Bellicon Go Rebounder

Castor Oil Pack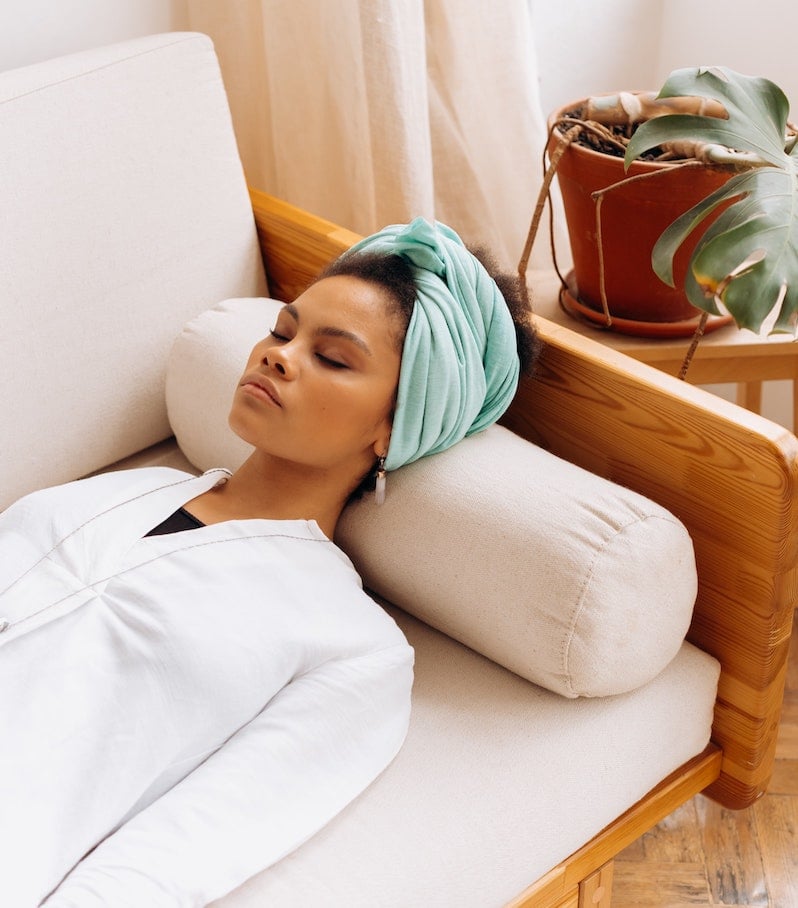 Meet the first digital holistic health studio
Access thousands of live and on-demand classes for mind, body, and emotional wellbeing with a WellSet membership.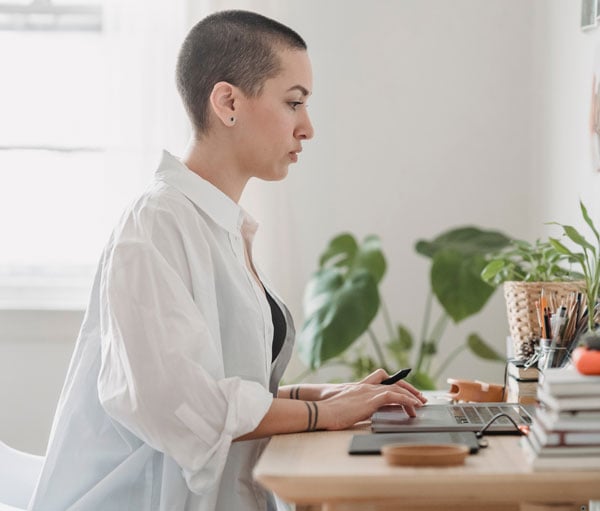 Support your team's wellbeing with WellSet
Bring WellSet to your workplace and decrease employee burnout with the first digital holistic solution backed by insurers.